How to set up IPTV on VLC Player
One of the best free programs around to play IPTV on your laptop or computer is the VLC Media Player. To play your UKTV IPTV on a computer you will need a M3U formatted channels list, with this URL you can watch all your favourite channels on the laptop.
To get VLC, the free media player just click here 'download VLC Player' and follow the steps to install VLC Media Player.
How to use VLC Media Player for IPTV
Step 1: Open VLC Media Player
Step 2: Either drag and drop the M3U file from your computer to VLC as you can see below (copy and paste the URL also) or click on 'Media', 'Open File' then choose the M3U file.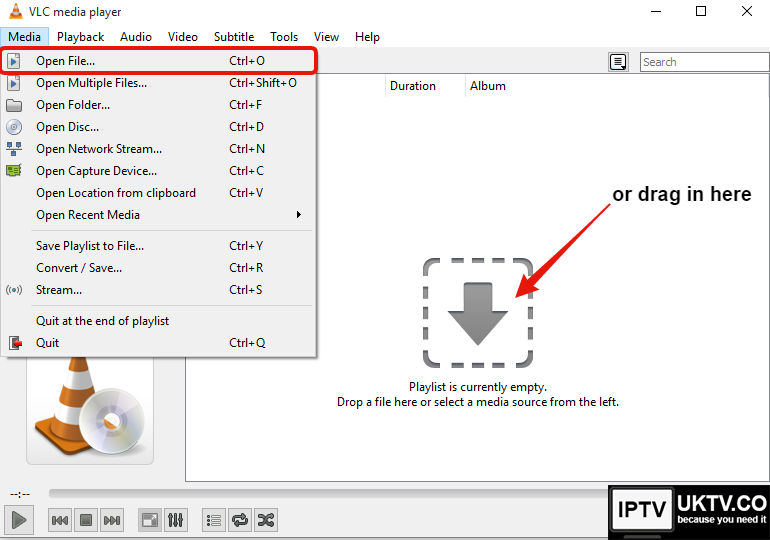 Your IPTV should now be working with VLC.
To change your channel simply go to 'View' in the menu at the top of the screen, navigate to 'Playlist'.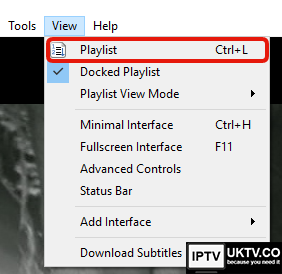 Now you should see a list of channels that are available for you to watch. Simply use the search box if you know the name of a channel that you wish to watch.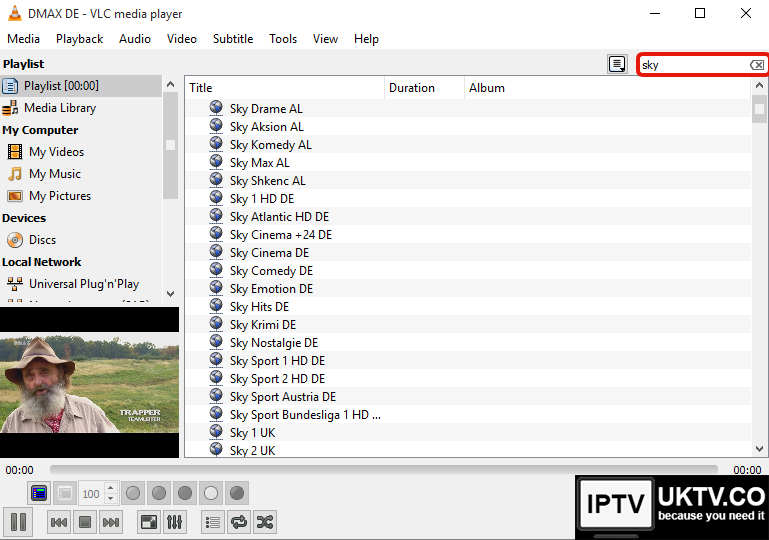 All done now. You should be able to view your favourite UK IPTV channels directly on your laptop or computer.
Please note that this method works well, but to get the full experience you really need a Mag Box as you will notice how superior this way is and easy to use with a remote control.
When loaded with thousands of IPTV channel stream links you may find that the player lags somewhat. This is nothing to do with the channel supplier. The vlc app is not really designed to host thousands of streams at the same time. If you wish to watch uktv abroad and don't want it on your tv at home but want to travel with it and have it to hand at all times then check out the Smarters App as this truly is outstanding.

Contact us for more information:
Email: uktv.co@gmail.com
Skype: live:uktv.co
Website: uktv.co