Tutorials
Many devices can be used for IPTV. (only use the Formuler boxes – Z10 or Z11 if upgrading)
We recommend the Formuler Z10 or Z11 Pro Max (MAG Box no longer supported)  due to its superior easy to ease functionalities. It gives you so much more. By using your remote control you will be able to navigate through the TV Guide other extra features rather easily. It produces a similar menu to the likes of a SKY TV Guide.
All you need to do is enter your MAC address from the bottom of your Formuler box to the contact form as requested. If a wrong MAC code is entered then your set top box will not work. If you have any issues at all then please contact us immediately so that we can resolve your problem.
Should you choose to use VLC, Android, Smart TV, Kodi or any other way to use the UKTV IPTV then you will need a M3U file. If you do not yet have an account with us then please sign up for the 48 hour Free Trial or contact us for support.
How to set up a MAG Box for IPTV (No longer supported)
How to set up the IPTV Smarters App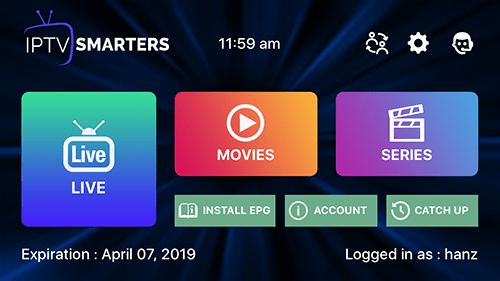 How to set up IPTV on VLC Player